If you're looking for a way to simplify your long term investing by letting Stocklabs do the work picking stocks, follow along with the Stocklabs Quant, built by The Fly. First and foremost, the least hassle approach is to copy the holdings in the portfolio each month and be done with it. To get an idea of how he puts it together, continue on.
In the Quick Screens drop down of the Screener, you'll find the Growth Quant screen; this is the bedrock of the portfolio. It contains all the fundamental criteria required to be eligible for a stock to be selected. If it doesn't appear on this screen on the first trading day of the month (rebalance day), it won't be in the portfolio. Simple. There are Market Cap, Volume, Gross Margin, Revenue and Revenue Growth filters applied to hone in on stocks with solid fundamentals.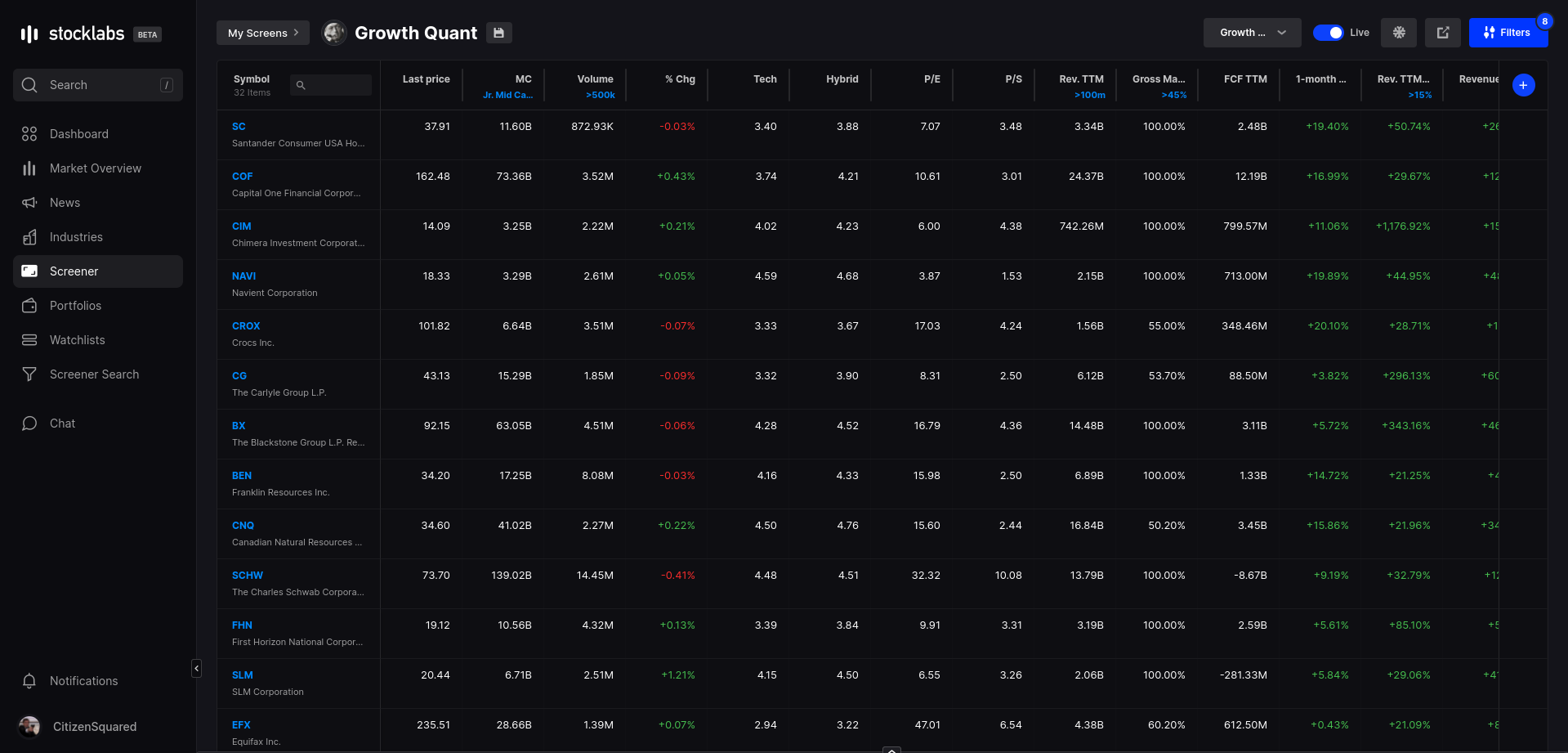 Now that we see what stocks are available for selection, it's time to narrow down to which get chosen for the month's holdings. This is done by ranking the stocks using their 1 month SAA scores. Scrolling further to the right will reveal the SAA scores for each stock.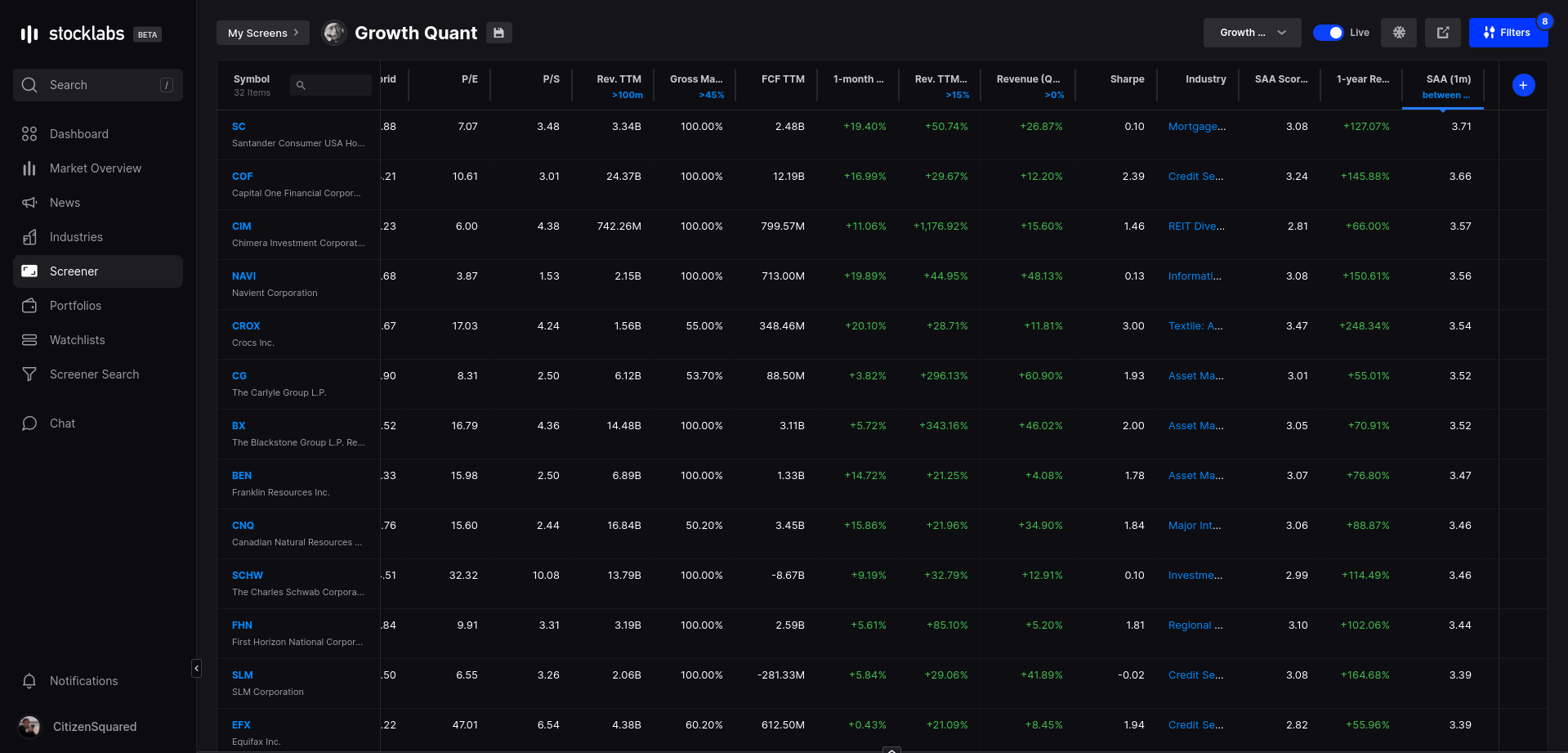 Now that the list is sorted by SAA score, the stocks selected for inclusion into the portfolio are by and large the Top 20 in the list. A few may be swapped out for diversity purposes at times but in general this is the rule of thumb. The logic is that these stocks already have the solid fundamentals, all that's needed is to identify the ones with the best price action in the past month with the assumption that it will continue. Some stocks may remain from the prior month if they've performed well, others will be replaced. The 20 holdings for the month are then added to the portfolio as 5% positions to avoid over-concentration in any single name. After they are added, that's it, there's nothing to be done until the following month where the process is repeated.
Here are what some of the current holdings and performance looks results thru May 27, 2021: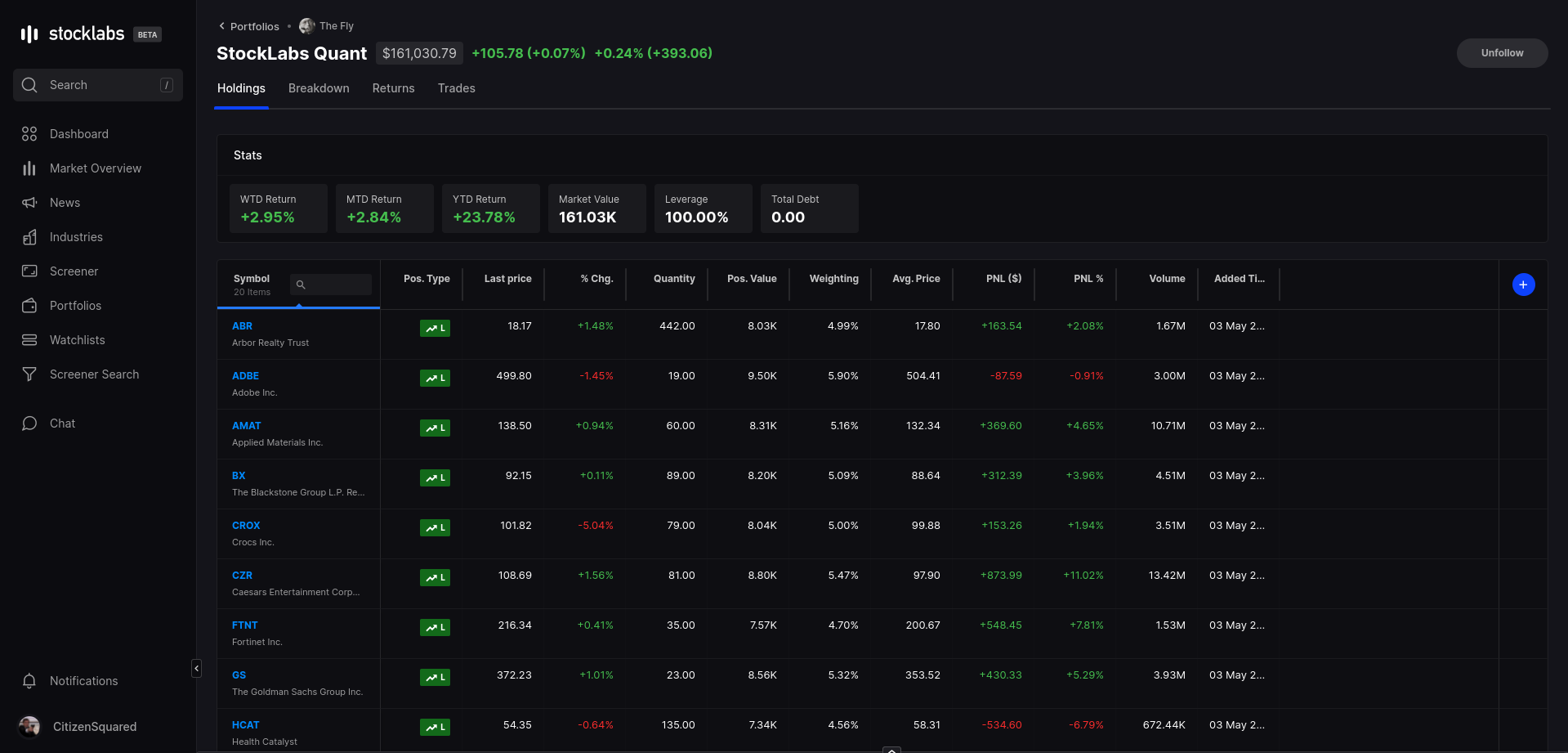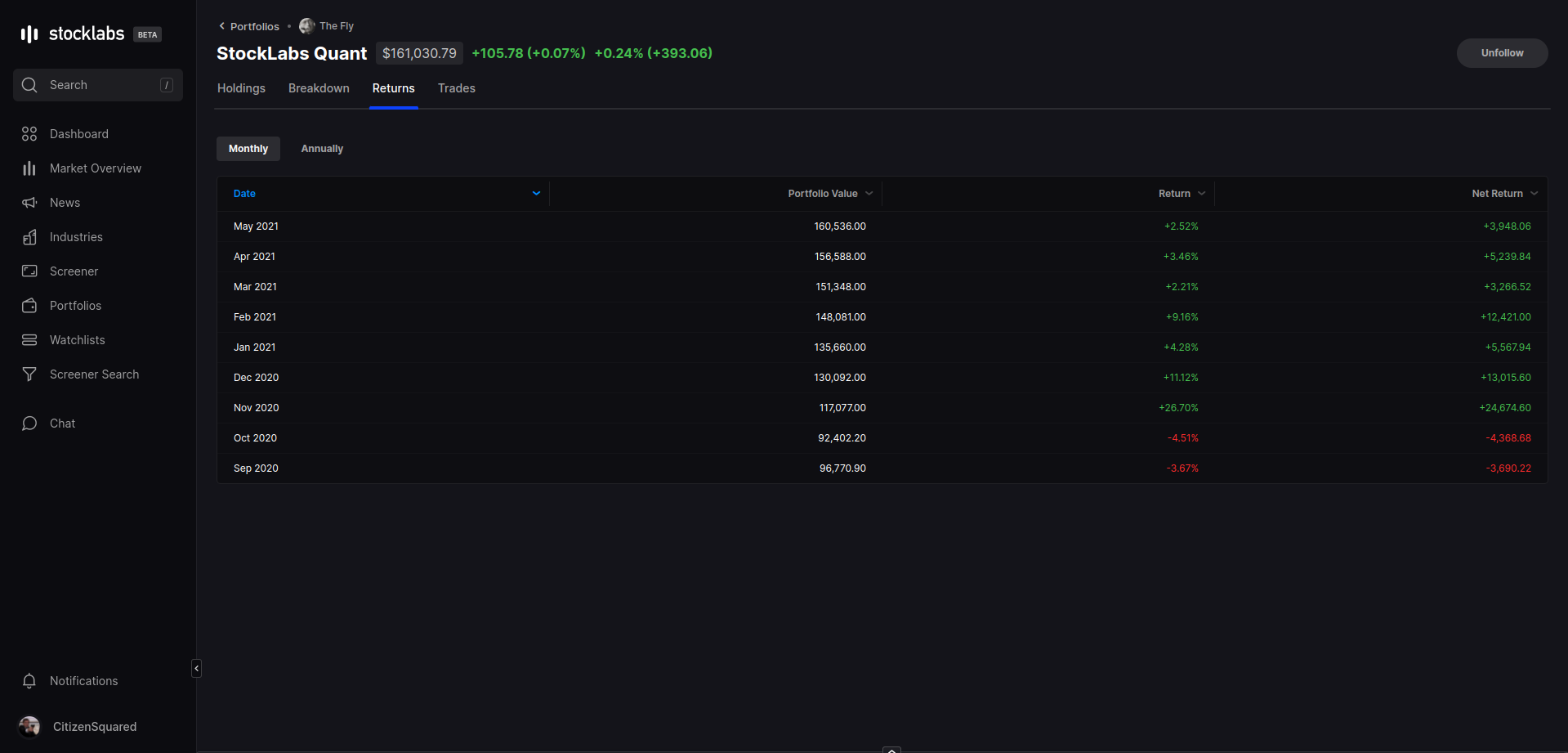 It's good to have rules directing your investment strategies. It removes the tendency to "go with your gut" or make guesses that can lead you astray, or at best produce inconsistent results. The Fly does this by following the Stocklabs algorithms. Even if you don't copy this exact portfolio, you can put the available tools to use executing your own portfolio strategy.
Find how to use the Screener and Portfolios tools elsewhere in the FAQ, as well as an explanation on SAA. See you inside Stocklabs.