The RT Intelligence function takes the current or real time technical and/or hybrid algorithmic reading and provides users with backtest data.
On the market Intelligence page, the 2.75 tech score has resulted in 17 up days and 3 down days over a backtest period of 1yr. The average gain of the SPY was 2.09% Feel free to shorten or elongate that time frame to suit your needs. The granularity of 0.10 means the system is backtesting scores from 2.65 to 2.85, a range of 0.10 in both directions of 2.75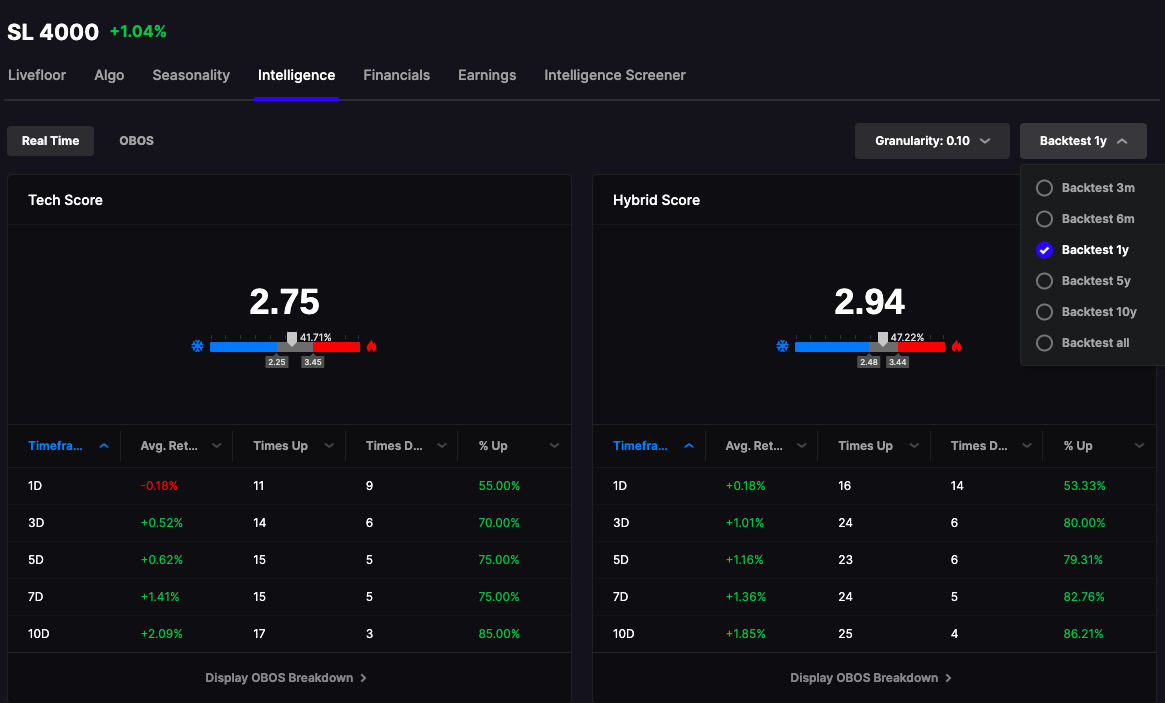 This functionality can be used on the Intelligence screener page too, in search for individual ideas.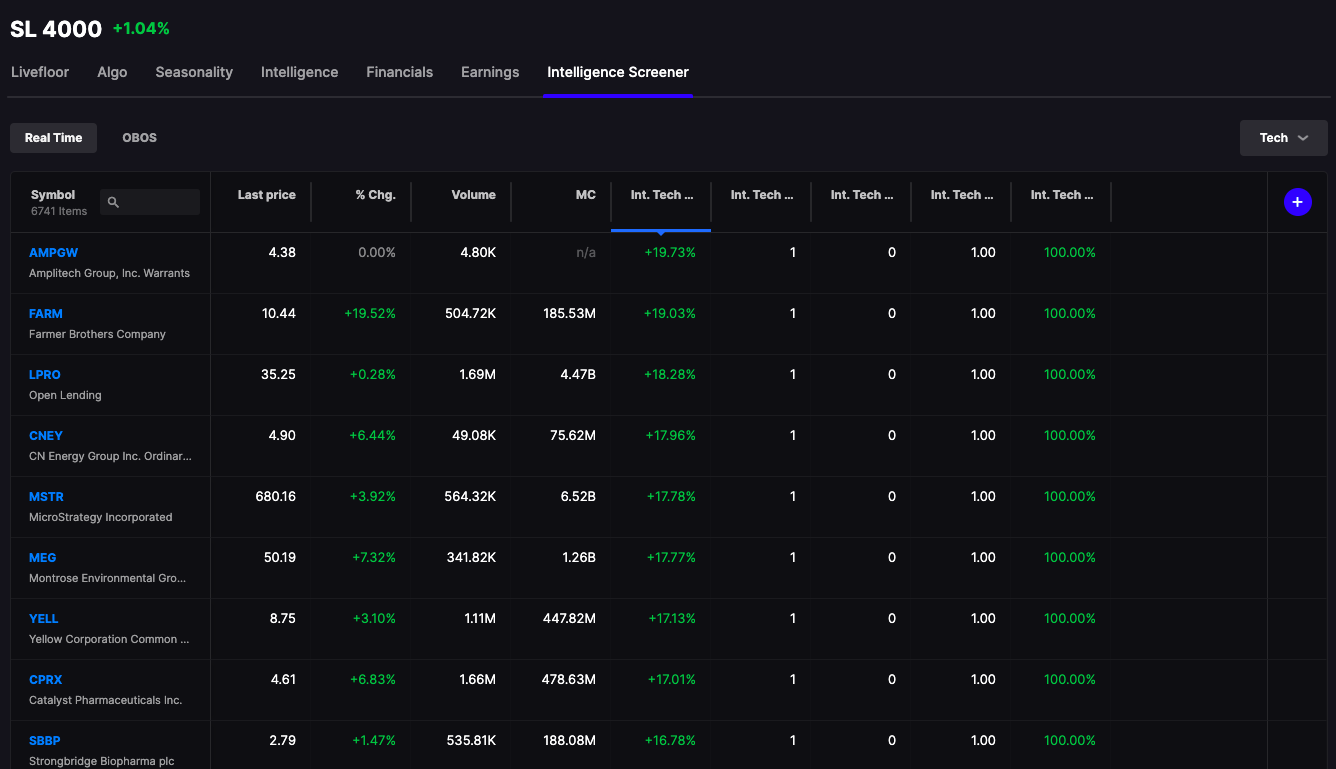 Or, you can simply build it into your screener, along with other tools. The +19.73% return above with Int Tech Up of 1 simply means that out of the 1 time that stock tested this algorithm level over the past 12 months it went higher and returned 19.73%. If there was 10 total data points, and 8 were up, you'd see 8 in the first Int Tech column, 2 in the second, and 10 in the last one, which is total. The percent at the end is the win rate.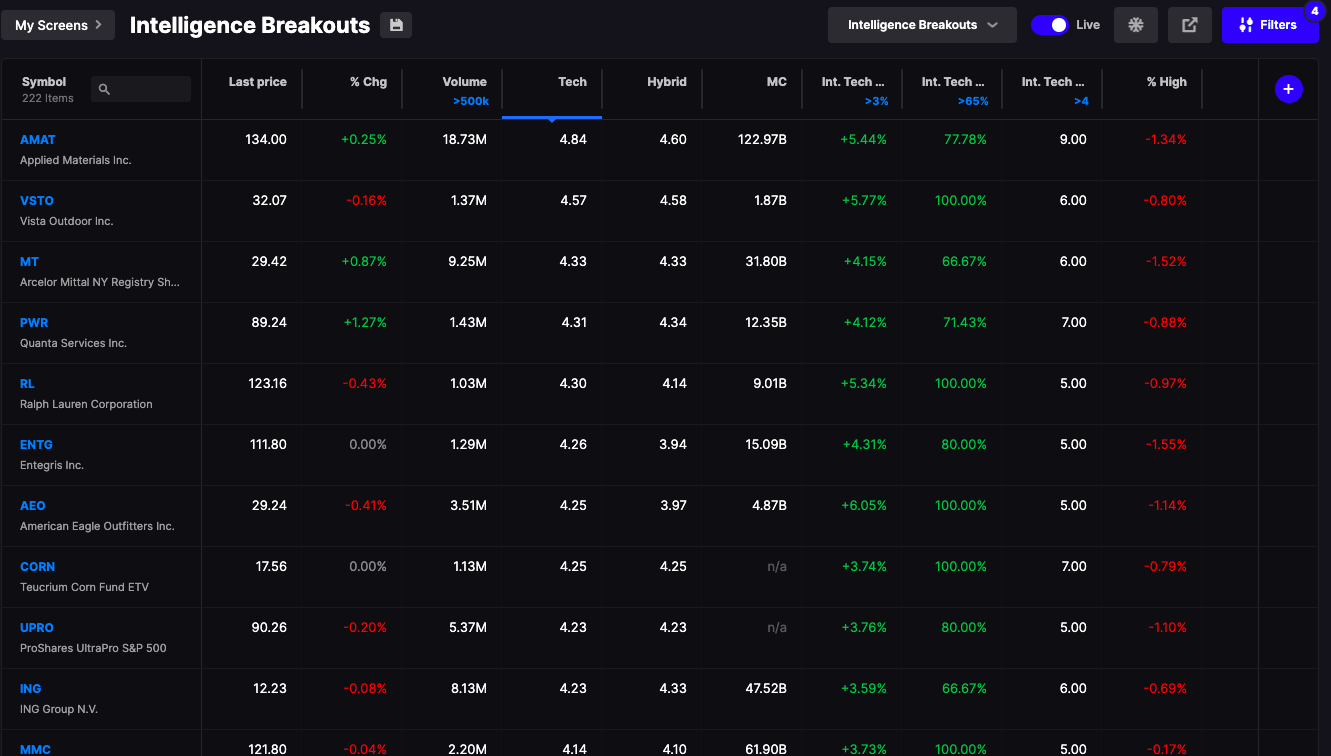 The screener defaults to our 12mo algo, 5 day holding period. You will notice "Int. Tech" or "Int. Hybrid" in many screener, some in our default settings. This is simply using our AI and applying to your portfolios, industries and watchlists.
Happy trading.